Honors Student Board
The Board members serves as representatives of the Honors Program and the College. They are to portray to prospective Honors students, parents, and alumni the philosophy and benefits of participation in the Honors Program of the Dale Bumpers College of Agricultural, Food and Life Sciences at the University of Arkansas. Board members will co-host activities with other college student organizations and with the College Dean's Office.
Board Members Elected for the 2020-2021 Academic Year are: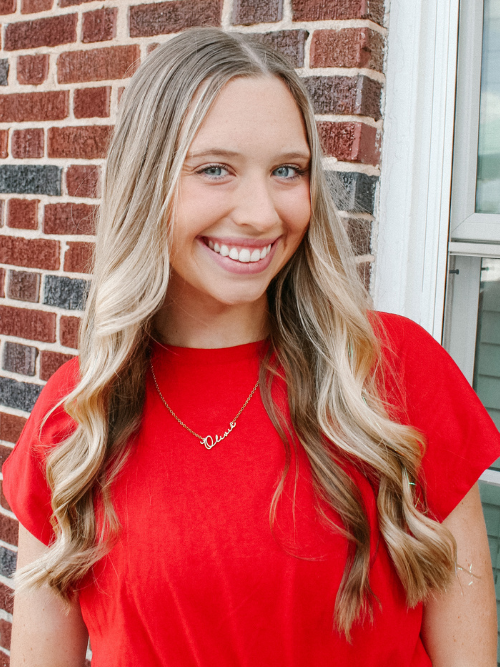 Director of Communications
Bumpers Honors Student Board Applications
Applications for Bumpers Honors Student Board members for the 2022-2023 academic year will close Monday, March 28, by 11:59 PM.
For more information regarding the honors student Board, please contact Dr. Lisa Wood (lswood@uark.edu), Assistant Dean for Honors and International Programs or Ms. Isabel Whitehead (iwhitehe@uark.edu), Coordinator for Honors and International Programs.
Interested in becoming joining the Board? Please review the responsibilities of the Bumpers College Honors Student Board below:
Bumpers Honors Research Symposium
Hosted by the Bumpers Honors Student Board
Each spring the Bumpers Honors Student Board hosts a research symposium that is meant to be a collaborative learning experience for both the participants and the student judges. Bumpers Honors Student Board members co-judge poster and oral presentations in partnership with Bumpers College faculty members to learn the process of judging. Participants are able to gain professional experience communicating about their research and creative work to judges and audience members and compete for monetary prizes!
The spring 2022 Bumpers Honors Research Symposium will be divided into two categories. In person oral presentations will be held on Wednesday, April 13 at 3:30 PM in AFLS D115 and virtual poster presentations will be held on Thursday, April 14 at 3:30 PM on Zoom.
All undergraduate students pursuing a degree in Bumpers College (honors or non-honors), who have completed a research, creative, or service learning project may submit an abstract for consideration for either an oral or virtual poster presentation. Students who have received a Bumpers College Undergraduate Research and Creative Grant are encouraged to present their project upon completion.
Please review the updated guidelines prior to submitting an abstract. Abstract submissions are due on or before March 11, by 11:59 PM through the linked Microsoft Form. Additional instructions will be sent to students accepted into the research symposium after all submissions have been reviewed.
Honors Student Board Newsletter